The Best Place To Buy Or Sell Used Karting Equipment
THE HEART OF KART
IAME IS UNDOUBTEDLY THE MOST RENOWNED AND TRUSTED BRAND IN THE SPORT OF KARTING

THE WORLD'S LEADING KARTING COMPANY
IAME IS THE BENCHMARK AMONG KARTING ENGINES MANUFACTURERS

IAME is the world leader in the engineering, production and marketing of endothermic engines for Karting competitions.

Today the Company is the beacon for the development of high performance engines with the highest level of standardisation, thanks to the global adoption of the X30 engine, IAME has brought back youth, competitiveness and power to the world of karting.

Built on a tradition of excellence which is based on a knowledge of 50 years, IAME engines are now considered among the most reliable on the market, entirely produced and assembled in Italy. The products are the flagship of the Company's strategy that aims to distribute components and accessories of unexceptionable quality.

IAME is involved in the Motorsport scene promoting and supporting national and international single brand competitions, without neglecting the commitment in the most prestigious competitions. While challenging the main competitors, IAME has managed to remain undefeated for 50 years.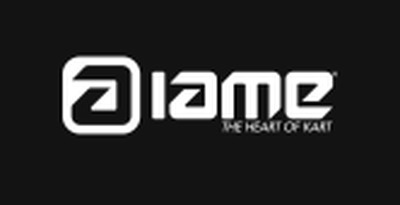 Showing 1 - 8 of 8 items